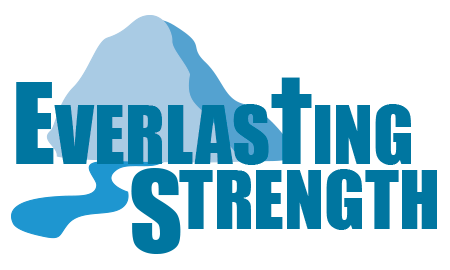 Everlasting Strength seeks to promote the Gospel of Jesus Christ leading to salvation and a personal relationship with the true and living God who is seeking them. Everlasting Strength also seeks to encourage people in discipleship and the power of the Word of God to set them free by understanding grace.

Dr Greg's blog postings about the Bible, word studies, and other teaching aides will provide opportunities for learning and spiritual growth. The Lord and His Word are awesome and something to be excited about.
Everlasting Strength seeks to demonstrate the love of Jesus Christ by evangelism, biblical teaching, and charitable giving so that people may know God in a growing, personal, and saving relationship that increasingly glorifies Him with their lives.
Publications
Below are the publications written by Dr. Greg.
"A must-read! Strap yourself in for a journey into the unseen. See through the eyes of a keen observer and the mind of a trained medical doctor following the evidence wherever it leads. Bring along both your head and your heart to see clues assembled like a crime-scene investigation. But it's not a crime scene we are investigating . . . "
"Diagnosis? God? Really? A diagnosis requires real evidence that you can analyze. Isn't faith a belief in something that you cannot prove? The doctor is Greg Viehman, and his diagnosis will challenge what you believe, make you think about why you believe, and motivate you to live what you believe."
This is the most profound and compelling personal testimony of a man seeking answers for eternity that I've ever read.
MIKE HOCKETT,
Retired Colonel USAF
Grab your Bible and Dr. Viehman's new study guide THE ABUNDANT LIFE and be prepared to discover (or rediscover) our awesome God! Dr. Viehman has once again delivered a well researched and meaningful book.
LESLIE MCNAMARA, BREWSTER WA,
Reader