PUBLICATIONS
Below are the publications that Dr. Greg has written.

Please scroll down to learn more.
"A must-read! Strap yourself in for a journey into the unseen. See through the eyes of a keen observer and the mind of a trained medical doctor following the evidence wherever it leads. Bring along both your head and your heart to see clues assembled like a crime-scene investigation. But it's not a crime scene we are investigating . . . "
"Diagnosis? God? Really? A diagnosis requires real evidence that you can analyze. Isn't faith a belief in something that you cannot prove? The doctor is Greg Viehman, and his diagnosis will challenge what you believe, make you think about why you believe, and motivate you to live what you believe."
This is the most profound and compelling personal testimony of a man seeking answers for eternity that I've ever read.
MIKE HOCKETT,
Retired Colonel USAF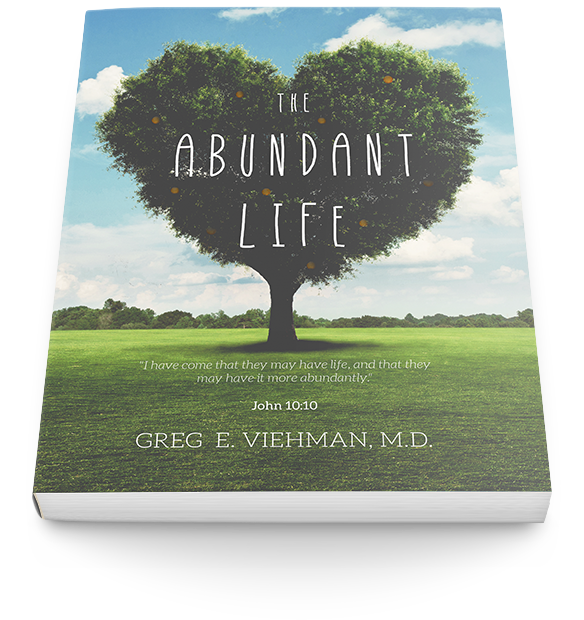 The Abundant Life
Study Guide
"I have come that they may have life, and that they may have it more abundantly." – John 10:10

A 10 week Bible study designed to help Christians enjoy an abundant and fruitful relationship with God. You can have victory over sin and actually know the God who created and saved you and live a life of joy and abundance.