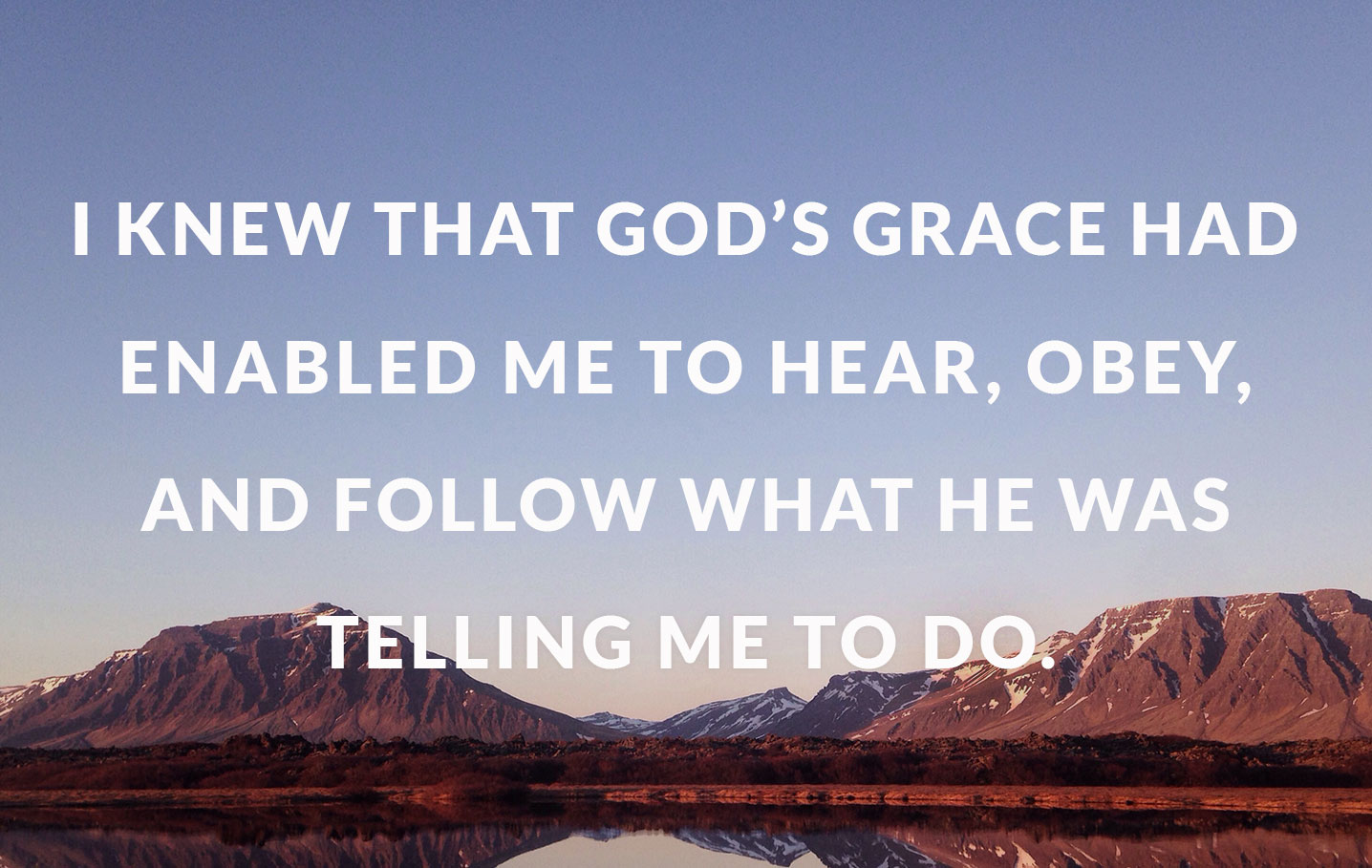 |
"And it came to pass at that time, while Eli was lying down in his place, and when his eyes had begun to grow so dim that he could not see, 3 and before the lamp of God went out in the tabernacle of the Lord where the ark of God was, and while Samuel was lying down, 4 that the Lord called Samuel. And he answered, "Here I am!" 5 So he ran to Eli and said, "Here I am, for you called me." And he said, "I did not call; lie down again." And he went and lay down. 6 Then the Lord called yet again, "Samuel!" So Samuel arose and went to Eli, and said, "Here I am, for you called me." He answered, "I did not call, my son; lie down again." 7 (Now Samuel did not yet know the Lord, nor was the word of the Lord yet revealed to him.)8 And the Lord called Samuel again the third time. So he arose and went to Eli, and said, "Here I am, for you did call me." Then Eli perceived that the Lord had called the boy."
1 Samuel 3:1–8 (NKJV)
|
|
The Whisper of God – How to Hear God
I was in Puerto Rico over Labor Day weekend for vacation with my wife. As usual I brought a number of Spanish translation God Diagnosis ("El Diagnostico Dios") to evangelize with as the Lord led and provided opportunity. By our last night I only had two books left, but they were the standard English version since I had already given all of the Spanish versions away.
As I got ready to go to dinner, I glanced at the last two copies sitting on the desk. I felt a strong urge in my heart to bring one of them to dinner; "but wait, they are in English so I won't bring one to dinner. I guess I will take them on the plane and look for English speaking people to give them to," I thought to myself.
As I turned away, the Lord whispered to me "Take your book with you to dinner."
I immediately thought, "Why Lord? The waiters and staff would need the Spanish version and we are out of them." Almost all of the staff were Puerto Rican, and although they spoke English their primary language, especially for reading, was still Spanish.
Then I heard again, "Take your book to dinner."
"Ok," I thought. "What do I know anyway? The Lord's ways are not mine. He may have a use for the English book that I do not understand."
|
|
What Does God's Voice Sound Like?
Now, this was not an audible voice. My wife in the same room with me did not hear it, for example. It was a whisper in my mind that my heart confirmed was God speaking in an inexplicable way. In order to understand what kind of voice I am talking about say your own name to yourself in your mind right now.
|
When you just did that you heard a voice in your mind, but it was not audible. Right? This is what I am talking about. It was quiet, soft, gentle, and subtle.
|
|
Being Led by God's Voice
We then went to dinner book in hand. Sure enough the waiter was a native of Puerto Rico and spoke English, but it was clear he was not very proficient in English.
Should I give him the book anyway? I wondered to myself. What is the Lord up to? I thought.
Maybe the waiter will give it to someone else? I reasoned.
|
When it was finally time to pay the check I had the overwhelming feeling in my heart that I was not supposed to give him the book! What is going on? I thought.  So I prayed silently in my mind "Lord do I give this man the book?"
Immediately, I heard the small voice again say, "No. Take your book with you." Once again my heart confirmed what I was hearing.
What was going on? I thought. I had no idea.
We left the restaurant and went downstairs to catch a golf cart ride home since the restaurant was far from the hotel but still on the property. The driver was waiting for us and when we got in the cart he said "Wait one minute there is another couple coming." Sure enough a couple from the same restaurant and their young daughter came out and sat in front of us. They were speaking a foreign language and English. We started conversing with them and asked them "So where are you guys from?"
"Brooklyn," the husband said.
"What language were you speaking?" I asked.
"Hebrew" he said. At that moment I got what my wife calls a "zing" from the Holy Spirit. This is a strong sense that this is an important moment and that God is working and trying to tell me something. In this case it was obvious that they were the very reason all along that I was told to bring the book! It was meant for them. What were the chances of a Hebrew couple being on the same golf cart as us?  
We told them how we had been to Israel twice and had a friend in Jerusalem who made custom leather Hebrew Bibles. They were very intrigued. As we exited the cart, I gave them my book and told them I talk about the Jewish Bible in the book. They gladly accepted it.
|
|
The Joy of Hearing Him
As we walked up the stairs we both acknowledged that this was a "divine appointment." I told my wife the story about the book and the soft voice of God. She was amazed. I was too! It was so subtle and it would have been very easy to think I was just imagining it all in my mind.
I knew that God's grace had enabled me to hear, obey, and follow what He was telling me to do. There was no way I could have followed Him on my own. He had me tuned into to His will and also made me aware of what was going on around me so that I could be watching, waiting, and looking for Him to be working.
It is so easy to be self-focused or tuned out in our daily lives.
|
|
What I Learned About How to Hear God's Voice and How to Follow Him
The Lord taught me a few valuable lessons that night:
Obey the soft voice of God when I hear it and it is clearly something consistent with the Lord's will, character, and Word.
Don't try and figure things out. Just obey.
Be aware of God's presence and activity in everyday circumstances. Be waiting, watching, and listening for Him to be at work.
Be ready to be used by the Lord even during mundane events such as going to dinner on vacation.
Following God is exciting! I was amazed the rest of the night and still am. It is really cool to see God at work. It makes living fun, exciting, and rewarding.
|
|
Seek Jesus with all your heart! Cultivate your relationship with Him. Stay close to God so you can hear His voice and direction for your life. The main way that God speaks to us is through His Word. Read the Bible every day to have God speak to you all the time! It is the Word of God.