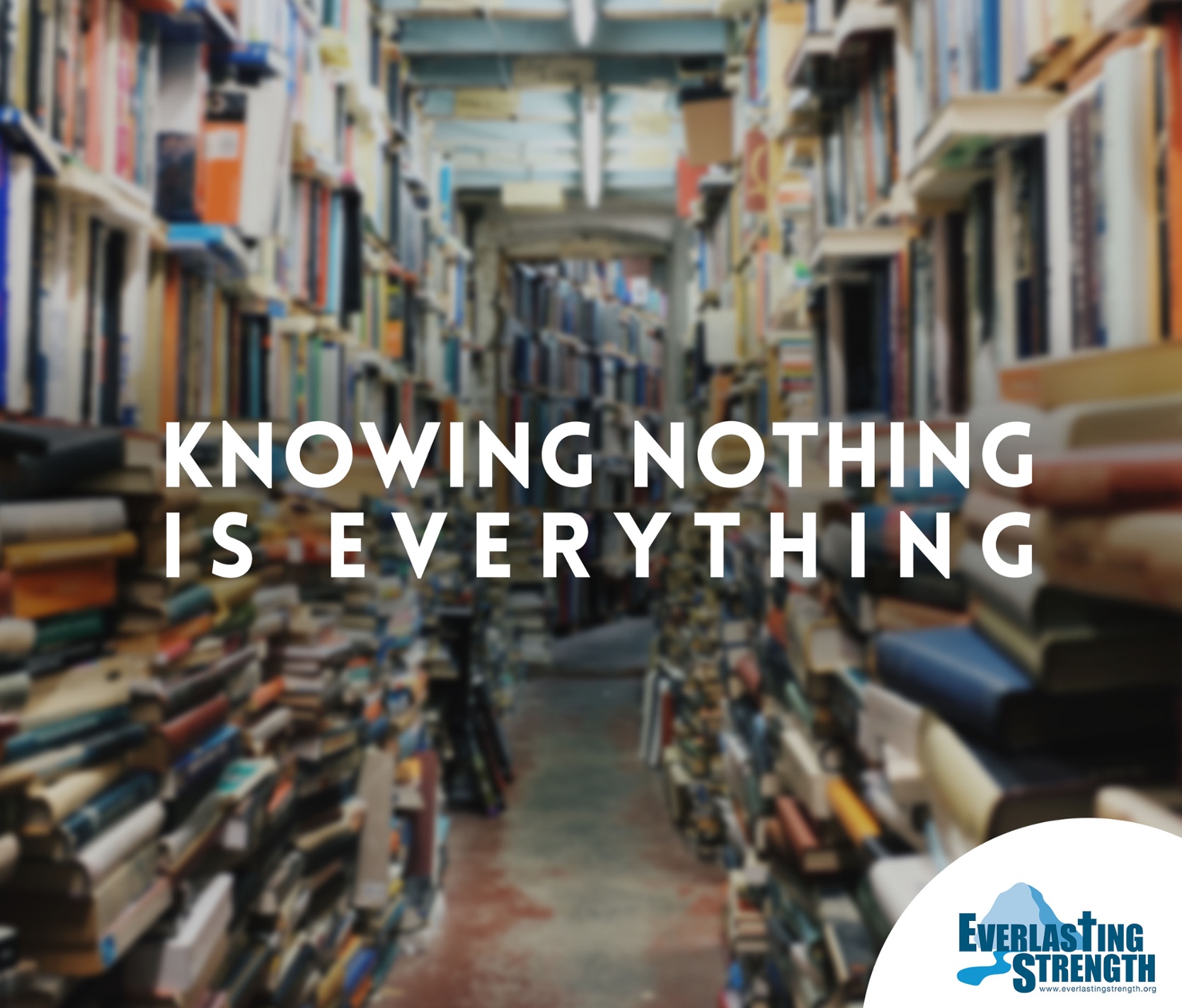 God has chosen the weak and despised things to bring to nothing the things that are (1 Cor 1:28).
Nothing will last or mean anything except what the Lord does through me (1 Cor 3:12-15).
Let nothing be done through selfish ambition (Phil 2:3).
The flesh profits nothing (Jn 6:63).
Pride brings nothing but strife (Prov 13:10).
A man can receive nothing unless it has been given to him from heaven (Jn 3:27).
Without love I am nothing (1 Cor 13:2-3).
There is nothing in me that is good (Rom 7:15).
I can do nothing apart from Jesus (Jn 15:5).
I can of Myself do nothing (Jn 5:30).
I am nothing without Jesus.
Knowing about nothing is everything.
Greg V, TheWord MD