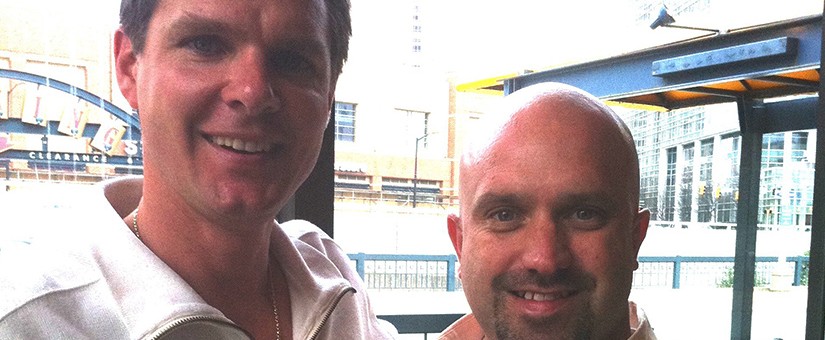 I was on a plane trip a few years ago. I always carry a copy of my testimony with me in case the Lord gives me an opportunity to share Jesus with someone. I have a great burden to reach the lost since I was without Jesus most of my life. A man my age sat next to me on the plane. His seat had gotten changed at the last minute "by accident." As soon as he sat down I felt the Holy Spirit nudge me to witness. My heart started racing in my chest. What would I say? How would I start a conversation about God? I started praying and reading my Bible to calm down. Suddenly he asked me "Why are you reading the Bible?" "I never believed in God my whole life," I said. "But now I know that He is real and personally knowable." "It's incredible," I exclaimed. He looked puzzled and then began to ask me some questions about God. Wetalked for at least an hour. I gave him a copy of my testimony on audio CD and my card. We emailed a few times back and forth, and I sent him a copy of The God Diagnosis when it first came out.
He emailed me about a year later, and told me that he had been saved and was going to church and walking with the Lord! I "just happened" to be going to Atlanta where he lived in a few months later and we got to meet up! How awesome is God in using ordinary circumstances to accomplish incredible eternal things! This tremendously encouraged me to share Jesus and my testimony, and to be aware that the Lord is always at work.
And Mordecai told them to answer Esther: "Do not think in your heart that you will escape in the king's palace any more than all the other Jews.  For if you remain completely silent at this time, relief and deliverance will arise for the Jews from another place, but you and your father's house will perish. Yet who knows whether you have come to the kingdom for such a time as this?" Esther 4:13–14.
The Lord is at work in the details and circumstances of everyday life. If we are seeking His will then He will have us where He wants us when He wants us. Are we are aware of this? Do we walk out into the world looking for Him? Are we paying attention to our circumstances so that we realize when its "such a time as this" for us personally? Esther was in the right place at the right time because God had placed her there BUT she had to act. Let's be like Esther today! God is supernaturally natural!